Multilevel retail center with 200+ stores, fast-food joints & sit-down restaurants, plus a cinema.
Floor
Store No.
Store Manager
Store Timings
Contact
Offers
places to visits in durgapur
Top Attractions in Durgapur · 1. Junction Mall durgapur
<h1>10 best places to visit in durgapur</h1>
Welcome to Junction Mall. Top Places to Visit in durgapur, most popular tourist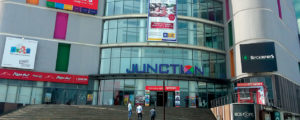 places to visit in durgapur, top things to do, shopping and restaurants in durgapur.